Quick View
Incorporate modern, bright LED light into your display and draw attention to your brand and message with elegance. With a contemporary profile, you can modernize your display, set the stage, and better communicate a clear message. This price includes two (2) lights.
Quick View
Red Carpet Interview Light Kit. This set provides three lights, three bulbs, two white umbrellas, two black umbrellas and a carrying case.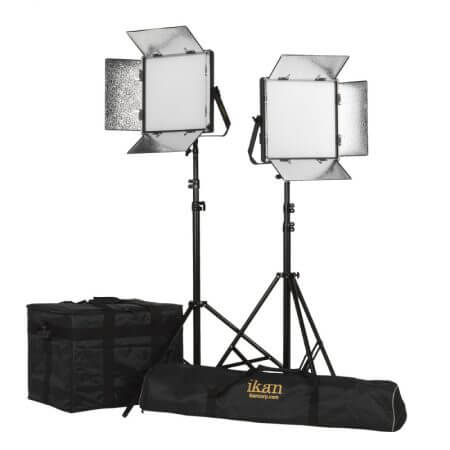 Quick View
These soft lights are our favorite! They work well with any lighting production and its brightness is consistent across all color temperatures. The wide beam angle can easily light a large area by itself, making it perfect for large media walls. Includes: 1 Ikan Light Soft Panel with barndoors and 1 stand
These lights are to be set up by our crew only with the installation of our media walls. If you have any questions, please call us at (818) 434-7591.