We specialize in printing step and repeats for small and large events across the nation.
We have created thousands of red-carpet step and repeat displays for business events, celebrity events, charity events, birthdays, anniversaries – you name it.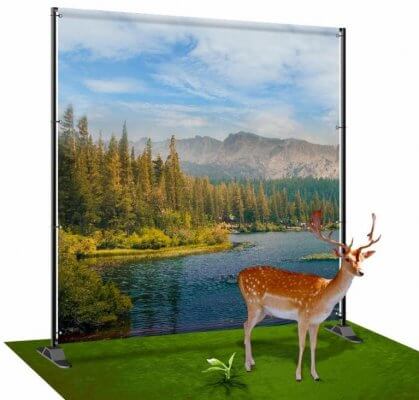 Quick View
We offer a variety of printing options that are environment friendly. We use special ink that is non-flammable, non-combustible and nickel free.  Our HP latex ink prints are odorless, enabling placement in a range of sensitive display environments from healthcare to restaurants. The latex ink used is certified to meet a range of stringent human health criteria. We also offer a variety of printing materials that are environment  friendly. One particular material is actually biodegradable, contains no toxic materials, is tear and fade resistant,  flame resistant and fire certified.  Best of all, it prints beautifully and the colors appear vibrant!