Description
Description
Economy Lollipop Display Stand Rental
28″h x 22″w Display Area
Available in  Chrome & Black
Stand Height: 60″
Base: 10″ x 14″
Rental is for 1-3 days
Reviews
Related Products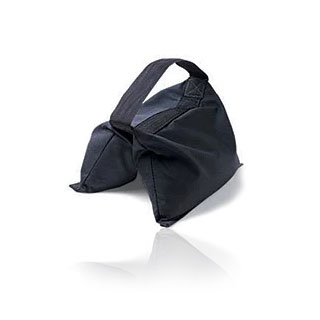 Quick View
35 lb sandbags
Put a sandbag at each vertical base of your stand to secure it.
Place on each leg of light tripod so it doesn't tip over.
Rental is for 1-3 days and must be picked up from our location  (10 north of Burbank/25 min from Downtown LA) and returned to our location after the event.
Choose the quantity you would like below.
Quick View
$2800 for each 8' x 4' boxwood hedge purchase.
Delivery to venue within Los Angeles County (product cannot be shipped).
Add two together to make an 8' x 8'!
Add three together to make an 8' x 12'!
Add four together to make an 8' x 16'!
We can help you create a beautiful backdrop with these hedge walls. These boxwood hedge walls are high-quality and very life-like.
They are on heavy, sturdy panels that stand alone and will not tip over. The small and detailed green boxwood leaves provide a dense, lush and natural look, without gaps.
You can create instant beauty and privacy at your event or party, limited only by your imagination.  Great for indoors or outdoors. No watering required.
These hedge walls are for purchase in the Los Angeles area only and cannot be shipped.
These vibrant hedge walls are a wonderful way to infuse more life and greenery into dull event areas or use them to create a 
backdrop with cut-out logos for a unique step and repeat.
Pricing does not include 3D artwork added to the hedge wall but can be added for an additional charge, depending on artwork specifications.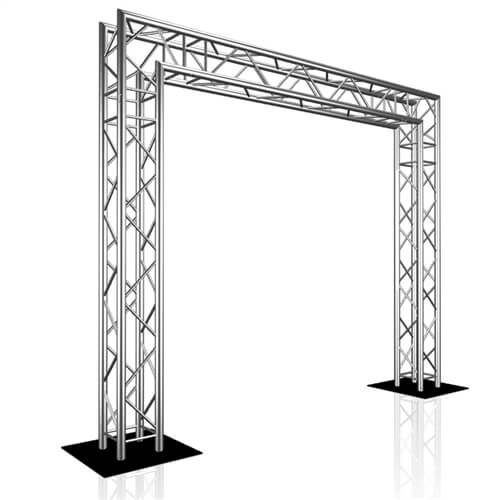 Quick View
This modern entertainment truss will bring your event to the next level.
If you are located in the Los Angeles area, you can rent this 10' x 10' truss for your backdrop.
High-quality aluminum alloy truss. Truss columns are 12" square. The bases are 2' x 2'. This is a basic "goalie post" truss system.
Call or email to ensure availability on the dates you will need it.
$299 Price is per day and for customer pick up and return of the truss at our location in Shadow Hills, CA.
Price does not include delivery or set up.
If you would like delivery or set up, please call for pricing.
Please use 'QUANTITY' for the number of rental days.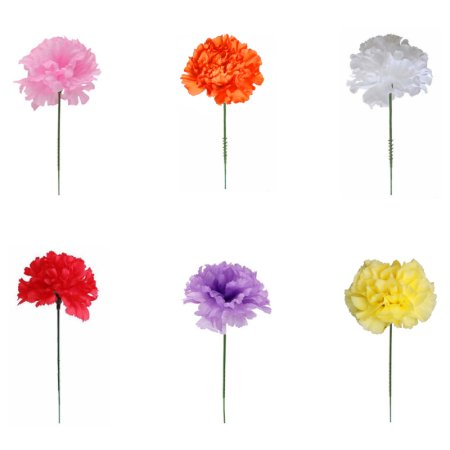 Quick View
SILK CARNATION FLOWERS FOR HEDGE WALLS
These artificial silk flowers will personalize your hedge wall with a unique design!
These soft artificial carnations are a great way to brighten up your event.
The stems are very durable and are perfect for inserting into your hedge wall.
25 flower minimum order.
Flower Rental is for 1-3 days.
All flowers must be returned after the event.
We can mix and match the colors. Select the color flowers and quantity of each you want below.
For mixed flowers, select mixed and type in color choices in the notes section.
Prices do not include flower installation.
Installation prices of flowers on hedge walls delivered and installed (by Step and Repeat LA) at venue location are below.
For flower installation of over 50, please call for a quote. (818) 434-7591