Showing 169–176 of 176 results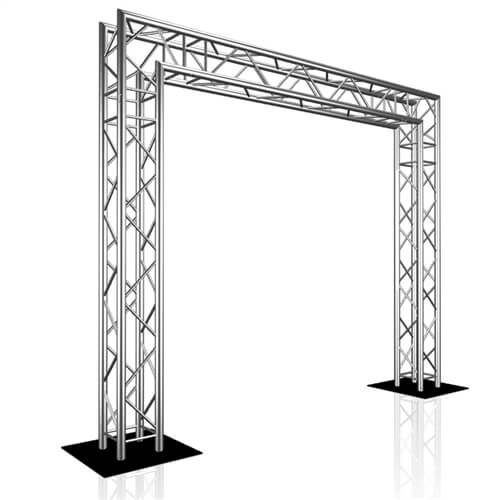 Quick View
This modern entertainment truss will bring your event to the next level. If you are located in the Los Angeles area, you can rent this 10' x 10' truss for your backdrop. High-quality aluminum alloy truss. Truss columns are 12" square. The bases are 2' x 2'. This is a basic "goalie post" truss system.
Call or email to ensure availability on the dates you will need it.
$75 Price is per day and for customer pick up and return of the truss at our location in Shadow Hills, CA.
Price does not include delivery or set up.
If you would like delivery or set up, please call for pricing.
Please use 'QUANTITY' for the number of rental days.
Quick View
This set provides three lights, three bulbs, two white umbrellas and a carrying case.
Quick View
We can fix pixelated and low-resolution logos and images! If you have logos that are too low resolution for printing, we offer a service to "vectorize" the logo which means that once it's completed, it will look sharp and clear no matter how large it is scaled. If the logo/image was scaled to 10' wide, it would still look crisp and sharp! If it was printed on a billboard, it would still look 100% clear with no pixelation. Upload your logo after checkout.
Showing 169–176 of 176 results