Reviews (0)
Only logged in customers who have purchased this product may leave a review.
Related Products
Quick View
Magic Mirror Photo Booth Rental
Choose your Mirror frame Color to match your event decor.
Create your personalized workflow which can include:
1-4 picture strip
Record Video Messages
Animated gifs from Photos
Green Screen Option
Printed backdrop or facing the party!
Sign your name or initials on the mirror, which is added to the printout.
Email or text your photos immediately from ipad Pro.
Custom Print templates and animations.
Pricing:
$500 each hour with 3 hour minimum $500 for each additional hour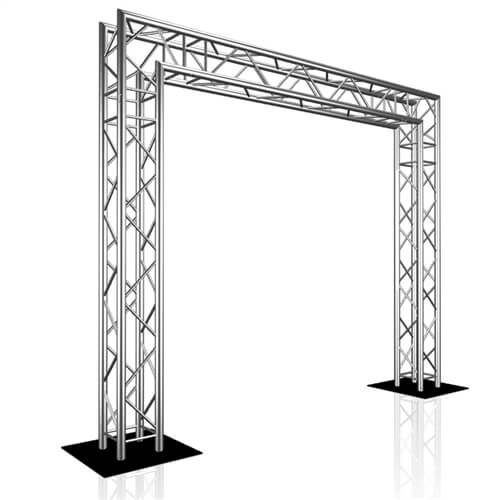 Quick View
This modern entertainment truss will bring your event to the next level. If you are located in the Los Angeles area, you can rent this 10' x 10' truss for your backdrop. High-quality aluminum alloy truss. Truss columns are 12" square. The bases are 2' x 2'. This is a basic "goalie post" truss system. Rental rate per 1-3 days.
Quick View
Artificial flowers have been popular for many years and their quality has improved immensely. Foam flowers are now the new craze! Manufactured from fine grade foam, they are lifelike in appearance and will not crease, crush or fray. All of our foam flowers are handmade and we have an array of wonderful colors for all occasions. These beautiful foam flowers will make your hedge wall come to life and brighten up your event! Want a variety of colors? Select the colors and quantity you want and we can do the rest! Have your own arrangement ideas! Great! Send us the artwork and we can make it happen.
Quick View
Photo Booth Rentals Servicing the Los Angeles Area
Pricing:
$495 for 3 hours $395 for 3 hours (w/ purchase of an 8' x 8' backdrop $513) $50 for each additional hour
Includes:
Delivery
Setup
Attendant
Takedown
Photo Booth Features:
Digital Props (Over 50+ available)
Ring lighting for great photos!
Single Shots
GIFs (4 frames)
Photo Burst (10 frames)
Share photos instantly via email, text, Twitter, Instagram, Facebook, Gallery
THIS PACKAGE DOES NOT INCLUDE ANY PHOTO PRINTING, ONLY SHARING OF PHOTOS VIA EMAIL, TEXT & SOCIAL MEDIA. *LIMITED AVAILABILITY* Please call to ensure date availability
Quick View
Rent quality retractable belt barrier stanchions if you are in the Los Angeles area! Rental price is per post. ▪ Built-in 3 way adapter allows for attachment of belts from any direction ▪ Precision retracting spring unit allows 2" standard belt to extend from 0 to 7.5 Ft. ▪ Locking-belt end to avoid accidental release and belt braking system for slow-retraction. ▪ Black post with black belt. ▪ Post Height: 40" Rental price is per post.
Quick View
7 ft. Heavy Duty Interlocking Steel Barricade These 7 ft. barricades link together to section off different areas and help with crowd control. These barricades can be used with others of the same model to link together. Add a custom cover for each barricade to advertise the event or sponsors! 7 ft' wide 4' tall 5" linking Minimum 16 gauge steel Silver Flat Feet 44 lbs