Description
Description
These hedge walls are for rental only. They are not in a planter box, but instead are self-standing.
The dimension are 3′ tall x 4′ wide.  Order more than 1 hedge wall to create a walkway or hide an area.
Reviews (0)
Only logged in customers who have purchased this product may leave a review.
Related Products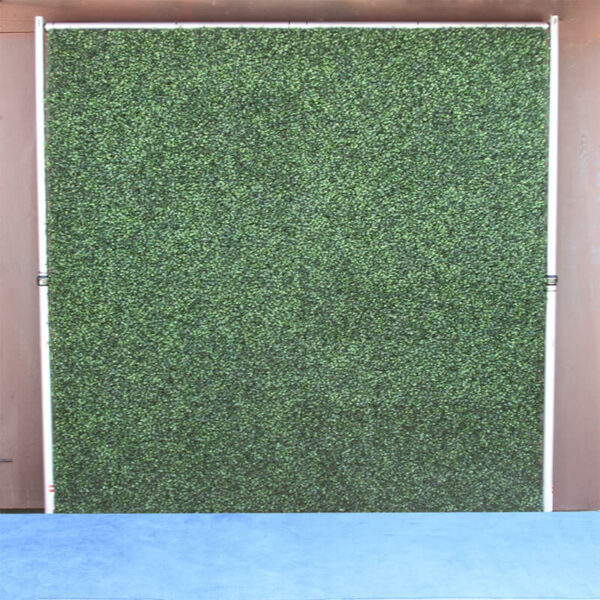 Quick View
Boxwood Hedge Roll Mat on Frame 8' x 8' Hedge walls are becoming very trendy for event photo ops and this is a portable, budget-friendly option! Includes: (2) 8' x 4' Hedge Roll Mats (1) 8' x 8' Pipe and Base Frame with two carrying bags for bases & poles A batch of zip ties (This setup will be delivered in 4 packages.) Dense, lush and realistic to hide ugly areas or create an aesthetic backdrop!
Quick View
SILK CARNATION FLOWERS FOR HEDGE WALLS
These artificial silk flowers will personalize your hedge wall with a unique design!
These soft artificial carnations are a great way to brighten up your event.
The stems are very durable and are perfect for inserting into your hedge wall.
25 flower minimum order. Flower Rental is for 1-3 days. All flowers must be returned after the event.
We can mix and match the colors. Select the color flowers and quantity of each you want below. For mixed flowers, select mixed and type in color choices in the notes section. Prices do not include flower installation. Installation prices of flowers on hedge walls delivered and installed (by Step and Repeat LA) at venue location are below. For flower installation of over 50, please call for a quote. (818) 434-7591
Quick View
Foliage hedge rolls are designed for flat or contoured ceilings and walls, for both interior or exterior applications. Packages as a modular 4' x 8' roll, the Roll is an innovative product when considering that, for all intents and purposes, it is a "plant wallpaper". It is flexible enough for curved surfaces and can be cut to fit almost any space. To date, it has been used on walls and ceilings and facades of many bars and restaurants. It has been tiled to serve as privacy hedges, has been shaped into hotel pool cabanas, has dressed up large commercial heating and air conditioner units, and more.
Quick View
Artificial hedge wall 8' x 4' rental which can be delivered to your venue within Los Angeles County.
Add two together to make an 8' x 8'!
We can help you create a beautiful backdrop with our portable hedge walls. Our hedge walls are the most life-like artificial hedge, professionally installed
on heavy, sturdy panels that stand alone and will not tip over. The small and detailed green boxwood leaves provide a dense, lush and natural look, without gaps.
You can create instant beauty and privacy at your event or party, limited only by your imagination.  Great for indoors or outdoors. No watering required.
Hedge walls can be rented for up to 3 days

 

and our installers will deliver them to your event location 

and set them up and take them down.
These vibrant hedge walls are a wonderful way to infuse more life and greenery into dull event areas or use them to create a 
backdrop with cut-out logos for a unique step and repeat.
Check out our new
Hedge Flats
, which appear seamless and are more affordable! Get the same exact foliage look without the gap in between the hedge walls.
Please call for pricing and availability. (818) 434-7591
Quick View
Hedge Flat
One-sided (Place against wall as back shows frame)
Perfect for long walls with seamless look
Great for alternating with media walls
Can be custom built to any size or shape
Easier to get into tight spaces or venues on the top floor