Related Products
Quick View
Having multiple graphics is a huge benefit for different events or sales, the options are limitless! Easy cassette swap out with interchangeable graphics!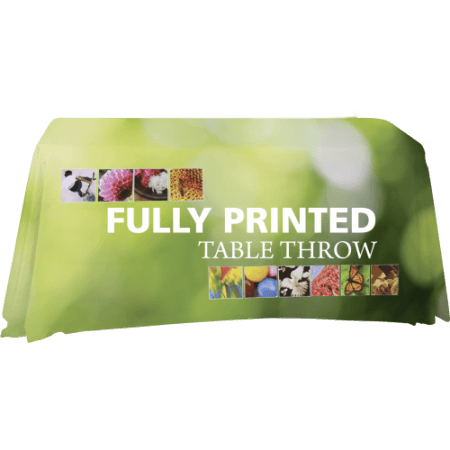 Quick View
Customize your 'draped' table throw with your logo emblazoned on the front, or print your full-color graphics across the entire table! We can print anything you want on your draped table throw — and because our dye-sublimation digital printing process prints the entire cloth, you can choose any color (or graphic) for the background color of your draped table throw.
A must for smaller booth spaces, and perfect for traveling portable displays and sales presentations. Printed table throws are available in 8ft, 6ft, 4ft.
Economy covers all sides except the back.
4′ Draped: 48"w x 30"h x 24"d
6′ Draped: 72"w x 30"h x 30"d
8′ Draped: 96″W x 30″H x 30″D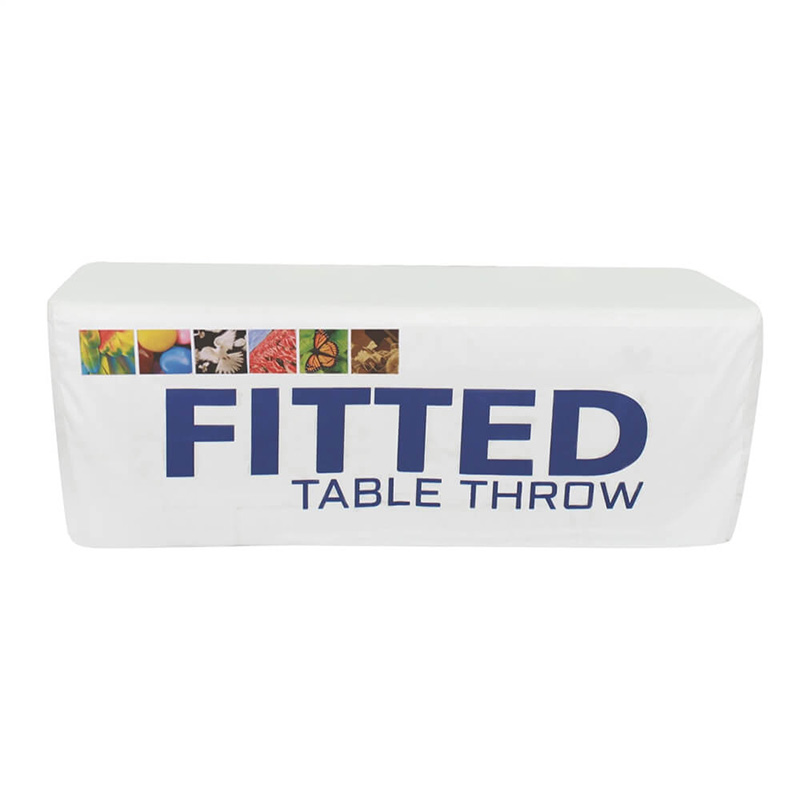 Quick View
Fits Approx. Table Size:
8' Fitted: 96"W x 30"H x 30"D
6' Fitted: 72"W x 30"H x 30"D
4' Fitted: 48"W x 30"H x 24"D
Equipped with two wheels, a short handle and a side carry strap, this 10ft Rolling Carrying Case is used for the 8ft or 10ft Straight or Curved Fabric Stretch Display.
Size:
Inside Dimensions: 47" x 10.5" x 5"
Outside Dimensions: 48.25" x 11.5" x 6"

Weight:
10 lbs
Quick View
Can't stand the sight of your silver bases?
Choose black or white covers to completely mask the bases of your frame!
Each cover masks a 24" x 24" base (for pipe and base stands only).
Available in black or white (black shown).
We also offer covers for the upright poles for a completely covered frame. (Sold separately.)
These are sold individually.
Please allow for 3-day turnaround time on this product.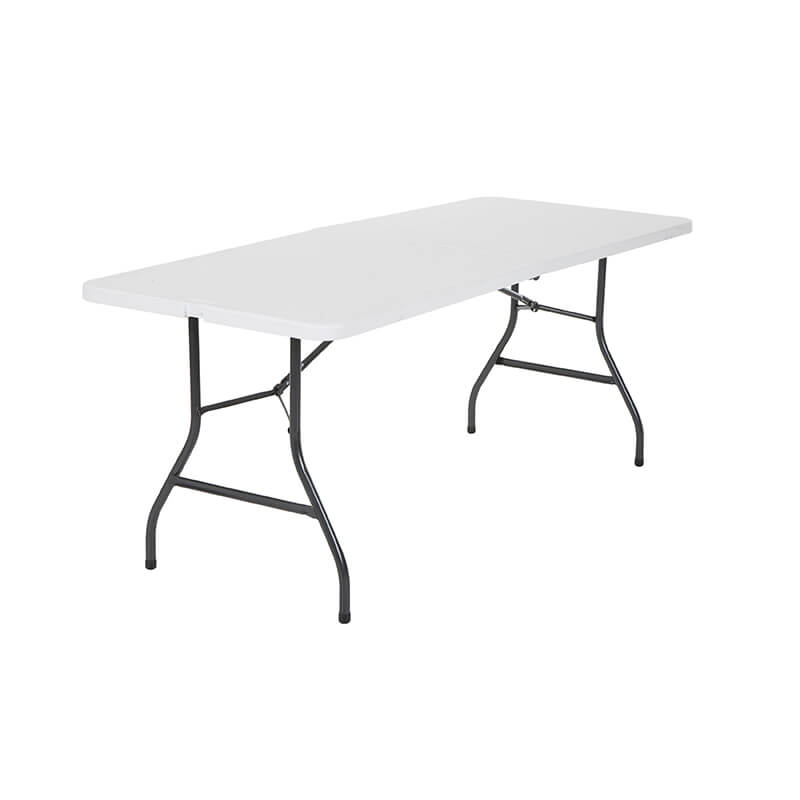 Quick View
6-foot Center-Fold Multi-Purpose Table Rental
Indoor or outdoor use. Sets up easily.
Optional: Add Linen 6 ft. Fitted Polyester Tablecloth
Rental is for 1-3 days.