Quick View
All of our foam flowers are high quality and handmade!  We have an array of wonderful colors for all occasions.
These beautiful foam flowers will make your hedge wall come to life and brighten up your event!
Want a variety of colors? Simply select the colors and quantity you would like. Let us know your design ideas and we can email you an artwork proof with the floral arrangement you have in mind.
AVAILABLE COLORS - please call for current stock availability 
White
Cream
Pearl
Light Pink
Blush
Salmon
Magenta
Red
Wine Red
Yellow
Light Blue
Royal Blue
Lilac
Royal Purple
Sea Foam Green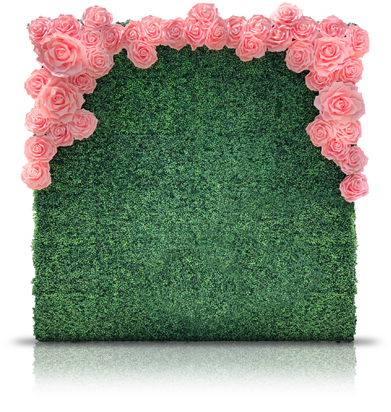 Quick View
La Rose Package
Beautify your Hedge Wall with an arrangement of plush artificial roses!  Available in various colors and sizes, and perfect for mixers, brunches, baby / bridal showers, weddings or other special occasions, this simple, cost-effective setup is the perfect addition to enhance your photo-op display!  
Contains: 40 roses (choose any single color or size from inventory)
Does not include the cost of the Hedge Wall, Hedge Wall Setup, Flower Setup and Takedown Fees)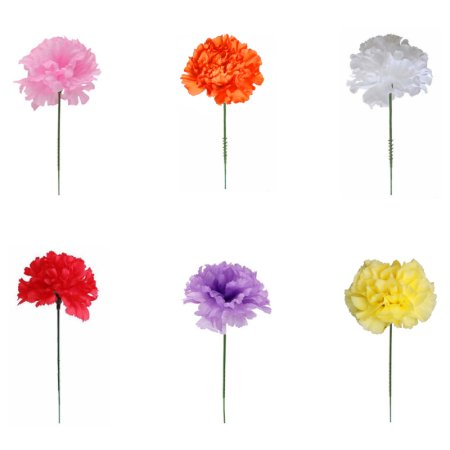 Quick View
SILK CARNATION FLOWERS FOR HEDGE WALLS
These artificial silk flowers will personalize your hedge wall with a unique design!
These soft artificial carnations are a great way to brighten up your event.
The stems are very durable and are perfect for inserting into your hedge wall.
25 flower minimum order.
Flower Rental is for 1-3 days.
All flowers must be returned after the event.
We can mix and match the colors. Select the color flowers and quantity of each you want below.
For mixed flowers, select mixed and type in color choices in the notes section.
Prices do not include flower installation.
Installation prices of flowers on hedge walls delivered and installed (by Step and Repeat LA) at venue location are below.
For flower installation of over 50, please call for a quote. (818) 434-7591