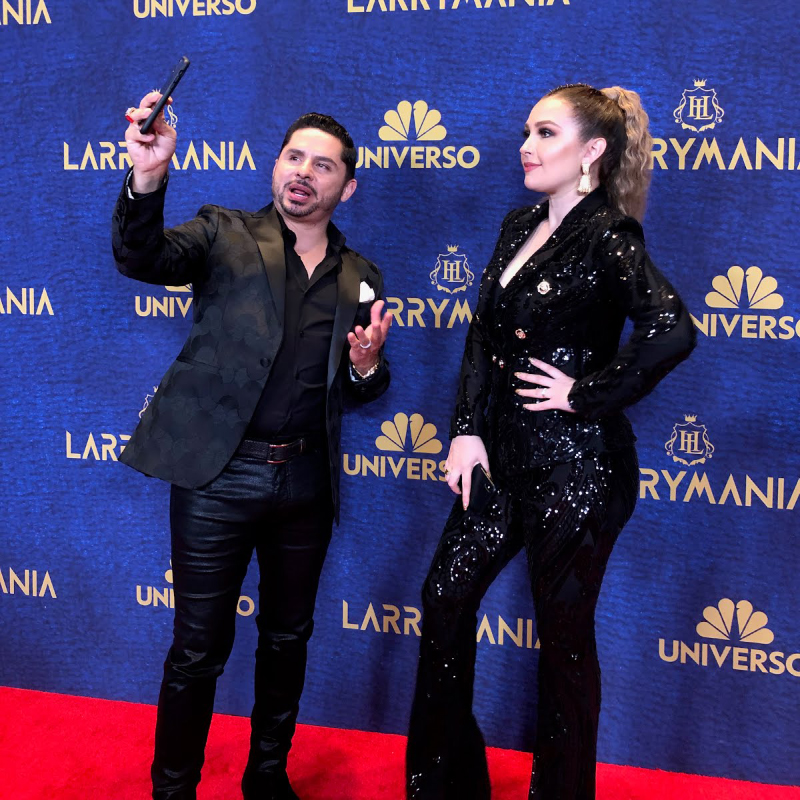 Larry Hernandez and Kenia Ontiveros rocking the Hollywood glam on the red carpet for the Larrymania season 8 premiere. Our 8'x20′ seamless Media Wall was the perfect backdrop for this NBC Universe Hollywood celebration at the 1 Hotel West Hollywood.
Season 8 premiere on Sunday, September 15th, if you want to catch up on Larrymania you can find episodes on NBC Universe and Hulu.
Enjoy this video from the red carpet of Larrymania!
@keniaontiverosoficial @keniaobeauty @larryhernandez @larrymaniatv @univisionfamosos @nbcuniverso @canalestrellatv @jbarona_pro @beautycon @angelinamtv @angelina.von.versage @portraitphotoawards @latinafest @azteca @dtsantaana @hollywoodlife
#keniaontiverosoficial #jbarona#JbaronaProductions